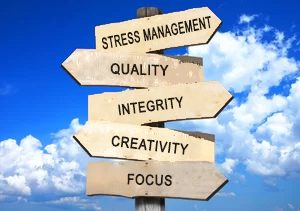 "If you can dream it, you can do it"
Walt Disney
Dreams are the first step towards your achievement, If you are a startup business you are pretty much familiar with all the struggles and challenges your path way. Many common business problems are actually fixable if you follow the right rules in your business
Stress Management
Entrepreneur face plenty amount of stress when start new business or running a business. Every part of your work load will lead you to unwanted stress if its not managed correctly. The sooner you learn business management, the better.
You need to act as multitasker as you have to look after every single things personally.
You should prioritise your tasks As you need to plan for each individual thing about what and how to approach.
The best approach would be to lineup all your tasks, create a list, add reminders so that you never forget any of your important work. Don't try to do everything at once. Try to focus on one or a small number of tasks at a time.
you should be postive at all times, you mind should be relaxed, starting new endeavour comes with lots of stress and planning. Regardless of work load other formalities are to be fullfilled which actually adds up as stress to the entrepreneur.
Quality
Quality matters a lot throught your business life, if you do not deliver quality services your clients will start looking for alternative. Providing good quality of services is the key to have good client base.
Everyone will agree that business exists because of clients, so your focus should be on delivering the services as per clients requirement. People can be involved by doing surveys or simply asking for feedbacks. Feedback do help in imporvising the area lacking to match client needs.
Integrity
Your Honesty and Integrity will directly effect your business. Its is quite easy to cut corners,compromise values and deliver product but business done with honesty leads you towards success
Most of the people will respond to the question "what do you except from your business?" by saying "Making Money" there is nothing wrong everyone is here to earn money, but how it is done is the important question.
Trust is the key of every relation either is employee to employer Or company to consumer. Your integrity and environment will help others to keep there trust in your business
Creativity
You should be open to all new ideas, As with changing world everyone is looking towards Innovation. Creativity leads towards differentiator.
"Companies who are creative are more successful," Marion says.
Creativity and innovation are often the reason that businesses flourish in today's world, especially when market is based on innovation and technology.
Focus
Focus doenot receive the importance it actually needs, In most of the blogs we see people talking about motivation, stress and many other things but focus also needs importance and attention.
The role focus plays in your productivity and integrity is actually commendable because without focus you wont be able to be as effective as required by your business.
If you focus on work without any distractions you will be able be to more productive and your services will be of top notch quality which actually effects your work,clients and success of your business.