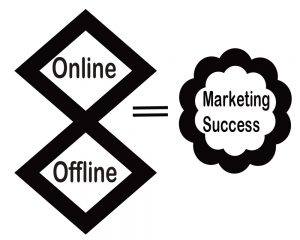 The most important part of running a successful business is the Marketing Strategy. Plenty of Marketing strategies are available for e.g.- Through brochures, business cards, flyers, leaflets and of course word of the mouth publicity. Now the question arises that by having multiple means for marketing Why do I need a website when I have an offline marketing campaign? Why is the website at prime importance in today's world?
In early times i.e before the Internet boom people use to depend on offline marketing, With the increasing presence of Internet digital marketing is becoming the priority for all kind of publicity/promotion.
So what's the reason for this?
Easy Access – Anyone can access your website whenever they want.
Credibility – Having a website shows your seriousness to make more customers If you don't have Website then people who search for you on Internet may assume that you are just like any other company who is not serious to have potential customers.
Cost Effective – Building a website open up more marketing strategies for you. Instead of just writing some text and making others know about your product/services the better option is to promote your website on social media and have your online presence in a well-stabilised manner. Having a website is one time investment whereas printing brochure and flyers will cost you again and again.
Increase in Global Presence – Your website make your presence globally, any person from anywhere in the world can know about your services/products very easily. Its great source to increase your customer base online.
Customer Support – Other advantage of having your own website is you can provide online customer support. If you have Q&A/Forums on your website, then your users can directly interact with you and can freely asks for more information.
Testimonials – Your existing customers can write testimonials for you which can increase confidence in new customers for your services.
Information – You can manage your website by deciding what all information should be visible for users and what gallery to be displayed online.
Sales – Your website can sell products at any time. It is not restricted to just the business hours. This can provide a dramatic boost to your sales.
If you have any questions feel free to contact us at info@ekvitech.com